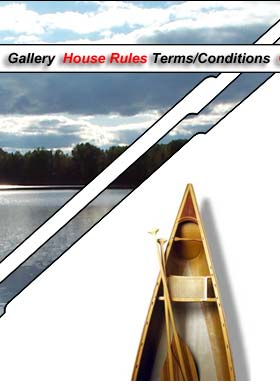 ENJOY ALL THE SEASONS
Spring: A time of rebirth in the wilderness, when the bare branches shake away the dust of winter and nesting birds bring the first sounds of life to a previously silent landscape. At Black Fish Bay, you can witness the wonders of spring, open the fishing season, or simply have some quiet time before the hustle and bustle of summer.
Summer: The lazy hazy days of summer - who could ask for anything more - Our cottage is ideal for swimming, boating, tubing and fishing or just to relax and enjoy the enchanting cry of the loon that echoes across the lake.
Fall: Crisp days, cool nights and a landscape ablaze with colour. Welcome to Autum in Combermere, one of the most spectacular times of the year when the maple, oak, and birch erupt in a display of color like no other - their reds, oranges, and yellows reflect in the water to create a vivid picture.
Winter: Do you love winter outdoors or just getting away from all the stress and relaxing in front of a warm, cozy fire? Then come stay with us. Combermere is incredible, under a deep blanket of brilliant white snow creating a sensation of solitude. Snowmobilers Enjoy the beautifully groomed trails, we are located 2 minutes from the OFSC Trans-Provincial Snowmobile trails (E109) with easy access from the cottage to the trails.

| | | | | |
| --- | --- | --- | --- | --- |
| | | | | |
| Find all our rates for every season | | Book a reservation now, and enjoy a relaxing stay | | Discover what we're all about! |



Year Round Home available for rent on weekly basis.
Located in Combermere, Ontario, Canada. This house has a warm and relaxing feeling with a rustic interior and a beautiful view of Black Fish Bay from the full length porch. Fully equipped kitchen, 4 bedrooms (2 queen, 1 double and 2 single beds), living room and 4 pc bath.
Lovely sun porch – a great place for your morning coffee. Large deck overlooking the water. In the evening enjoy the comfort of the stone fireplace. Situated on a large property with over 300' of shoreline in sheltered bay with a private sandy beach with a shallow access to the water which is clean and clear. Beach access is a short downhill path in the woods on the property.
Includes 30' alum/cedar dock, 17' canoe and 3 seat Paddleboat!
Black Fish Bay is part of Kaminiskeg Lake and the Madawaska River (historic canoe route) waterway. The Lake has great fishing and access to miles of boating waterways. Magnificent Algonquin Park is located a short distance away for easy day trips.
A two room Bunkie (no running water - outhouse only) is also available for rent with the main house for extra quests at an additional cost.
Available year round
Click here for guest's Cottage Journal Comments!
---